The Giving Portal Program

The Vetted, Turnkey Online Donation, Text Giving & Event Registration Solution
Nonprofits, Businesses and Giving Americans:
Easily manage and accept donations and event registrations with one dynamic and responsive platform

Remove barriers for giving while leveraging text giving and recurring donation capability

Full implementation and management options to minimize time and maximize use

Increase donations, virtual fundraising and overall participation
Let Your Creativity Shine
The easy-to-use User Dashboard helps you create unlimited, custom-designed and branded donation and event registration portals in minutes.
Easy To Embed
Embed your portals on a current website to maximize branding or create standalone portals.
Complete Registration
Full event registration capability for Gala's, Golf Tournaments, RSVP's, etc.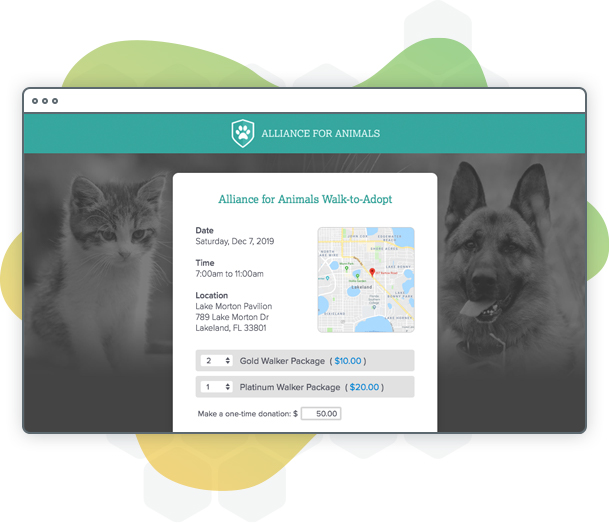 Text Giving, Mobile Friendly & Recurring
Anyone can donate or register on any device, anytime. Recurring donation options create ongoing support capability. 
Leverage GiftAssist
Donors want to help achieve your fundraising goals. GiftAssist lets them help by offsetting processing fees.
Spread The Word
Supporters can easily share your cause and initiatives using built-in social plugins for Facebook and Twitter.
Leverage Thermometers
Set goals and increase donor urgency.
Full Transparency & Data Collection
Track and watch donations and registrations from your online User Dashboard. All data is collected and organized for easy export and use.
Create Your Giving Portal TODAY!
Turnkey Setup, Implementation & Training.
To learn more and brainstorm opportunities,
schedule a complimentary call today: 
 888-894-7261 info@givebacknation.com
Give Back Nation
a 501(c)(3) nonprofit organization

Creating Bigger Waves of Impact